"Our plan A is to always have a plan B."
We respond to the dynamic activity involved in construction projects with flexible and professional solutions.
Your construction planning specialist

Construction work is all about teamwork. This is why we put our trust in our highly qualified team of committed engineers, technicians and technical system planners. With this team, we are able to reliably cover virtually all services and trades with the required capacities.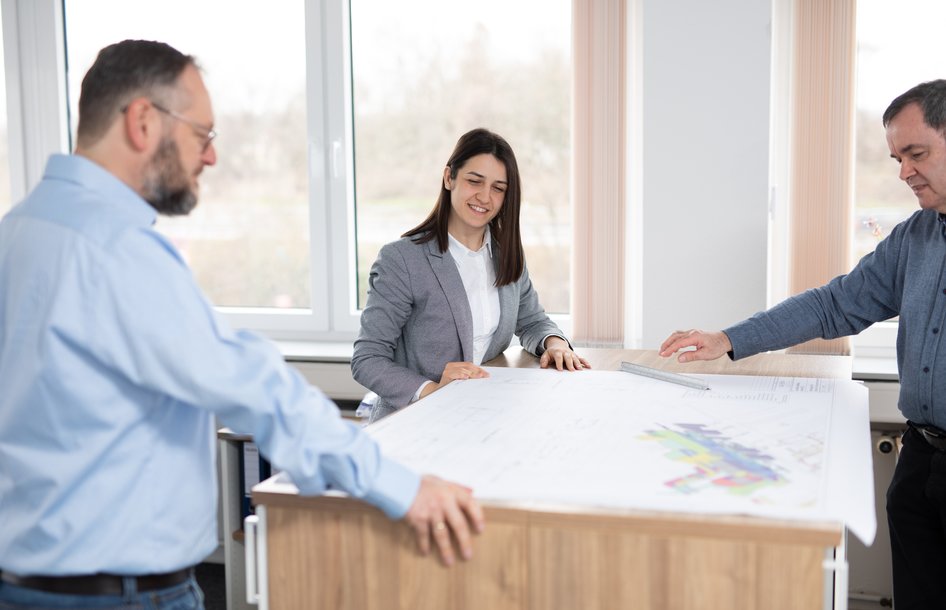 Your problem-solver, source of ideas and technical partner
Our work is based on more than just a plan, thus allowing us to provide you with exactly the support that you need for your specific construction project. One of our strengths is our ability to quickly develop pragmatic and highly sustainable solutions. We often get started where other providers call it quits: when faced with complex demands and technically challenging projects.
At the heart of a network
We know what we are capable of and are aware of our limits. Where necessary, we call in external specialists such as authorized experts, architects and electrical planning specialists from our long-standing network. What's more, we are, of course, happy to work flexibly with other partners chosen by the building owner. Contact us today!
Our company history
2014
Foundation
The partners found the RK-Plan planning office for technical building equipment in Maintal, Germany.
2015
Headquarters
We move into our office premises in Maintal – at the heart of the Rhein-Main region and with outstanding connections.
2016
Growth
After successfully completing our first few projects, our team grows to a total of nine employees within a short space of time.
2017
Expertise
We deepen our expertise in the specific areas of data center planning and large-scale projects.
2018
Expansion
Our positive order situation allows us to expand our team and focus on continuing professional development.
2019
Network
Our work and our well-established network enabled us to become a major player in the region.
2020
Success story
With our strong team, which now consists of 14 employees, we established ourselves as a 360° service provider for technical building equipment.